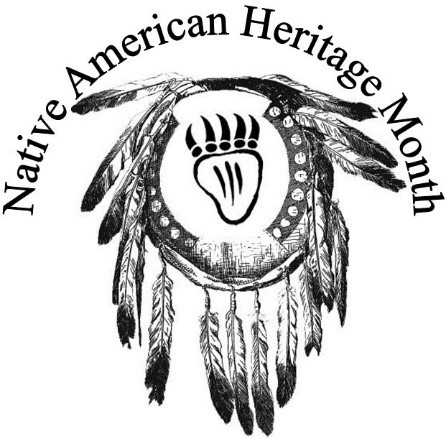 What started at the turn of the century as an effort to gain a day of recognition for the significant contributions the first Americans made to the establishment and growth of the U.S., has resulted in a whole month being designated for that purpose.
One of the very proponents of an American Indian Day was Dr. Arthur C. Parker, a Seneca Indian, who was the director of the Museum of Arts and Science in Rochester, N.Y. He persuaded the Boy Scouts of America to set aside a day for the "First Americans" and for three years they adopted such a day. In 1915, the annual Congress of the American Indian Association meeting in Lawrence, Kansas, formally approved a plan concerning American Indian Day. It directed its president, Rev. Sherman Coolidge, an Arapahoe, to call upon the country to observe such a day. Coolidge issued a proclamation on Sept. 28, 1915, which declared the second Saturday of each May as an American Indian Day and contained the first formal appeal for recognition of Indians as citizens.
The year before this proclamation was issued, Red Fox James, a Blackfoot Indian, rode horseback from state to state seeking approval for a day to honor Indians. On December 14, 1915, he presented the endorsements of 24 state governments at the White House. There is no record, however, of such a national day being proclaimed.
The first American Indian Day in a state was declared on the second Saturday in May 1916 by the governor of New York. Several states celebrate the fourth Friday in September. In Illinois, for example, legislators enacted such a day in 1919. Presently, several states have designated Columbus Day as Native American Day, but it continues to be a day we observe without any recognition as a national legal holiday.
In 1990 President George H. W. Bush approved a joint resolution designating November 1990 "National American Indian Heritage Month." Similar proclamations, under variants on the name (including "Native American Heritage Month" and "National American Indian and Alaska Native Heritage Month") have been issued each year since 1994.
(https://nativeamericanheritagemonth.gov/about/)
The month is a time to celebrate rich and diverse cultures, traditions, and histories and to acknowledge the important contributions of Native people. Heritage Month is also an opportune time to educate the general public about tribes, to raise a general awareness about the unique challenges Native people have faced both historically and in the present, and the ways in which tribal citizens have worked to conquer these challenges.
An Overview       (http://www.ncai.org/about-tribes)
There are 573 federally recognized Indian Nations (variously called tribes, nations, bands, pueblos, communities and native villages) in the United States. Approximately 229 of these ethnically, culturally and linguistically diverse nations are located in Alaska; the other federally recognized tribes are located in 35 other states. Additionally, there are state recognized tribes located throughout the United States recognized by their respective state governments.
A Culture of Tribal Governance
American Indians and Alaska Natives are members of the original Indigenous peoples of North America. Tribal nations have been recognized as sovereign since their first interaction with European settlers. The United States continues to recognize this unique political status and relationship.
A Political Relationship
Native peoples and governments have inherent rights and a political relationship with the U.S. government that does not derive from race or ethnicity. Tribal members are citizens of three sovereigns: their tribe, the United States, and the state in which they reside. They are also individuals in an international context with the rights afforded to any other individual.
Tribes as Nations
The governmental status of tribal nations is at the heart of nearly every issue that touches Indian Country. Self-government is essential if tribal communities are to continue to protect their unique cultures and identities. Tribes have the inherent power to govern all matters involving their members, as well as a range of issues in Indian Country.
The essence of tribal sovereignty is the ability to govern and to protect and enhance the health, safety, and welfare of tribal citizens within tribal territory. Tribal governments maintain the power to determine their own governance structures and enforce laws through police departments and tribal courts. The governments exercise these inherent rights through the development of their distinct forms of government, determining citizenship; establishing civil and criminal laws for their nations; taxing, licensing, regulating, and maintaining and exercising the power to exclude wrongdoers from tribal lands.
In addition, tribal governments are responsible for a broad range of governmental activities on tribal lands, including education, law enforcement, judicial systems, health care, environmental protection, natural resource management, and the development and maintenance of basic infrastructure such as housing, roads, bridges, sewers, public buildings, telecommunications, broadband and electrical services, and solid waste treatment and disposal.
Demographics
Indian Country Demographics  (http://www.ncai.org/about-tribes/demographics)
POPULATION
Total American Indian/Alaska Native (AI/AN) alone population: 2.9 million or about 0.9 percent of the US population.(r1)
Total AI/AN population alone or in combination with other races: 5.2 million or 1.7 percent of the US population.(r2)
About 32 percent of Natives are under the age of 18, compared to only 24% of the total population who are under the age of 18. The median age for American Indians and Alaska Natives on reservations is 26, compared to 37 for the entire nation.
The AIAN population from birth through age 24 makes up 42 percent of the total AIAN population; whereas the under 25 population for the United States is only 34 percent of the total population.
States with the highest proportion of American Indians and Alaska Natives: Alaska (19.5%), Oklahoma (12.9%), New Mexico (10.7%).
HEALTH DISPARITIES
Native people die at higher rates than other Americans from

tuberculosis: 600% higher ? alcoholism: 510% higher ? diabetes: 189% higher
vehicle crashes: 229% higher ? injuries: 152% higher ? suicide: 62% higher

Indian youth have the highest rate of suicide among all ethnic groups in the US and is the second-leading cause of death for Native youth aged 15-24. (r4)
TRIBAL ECONOMIES
Between 1992 and 1997, the number of Native-owned businesses grew by 84 percent to a total of 197,300 businesses, and their receipts increased by 179 percent.
The number of American Indian- and Alaska Native-owned businesses totaled 237,386 in 2007, up 17.9 percent from 2002; total receipts of these businesses were $34.5 billion, up 28.3 percent from 2002. (r5)
American Indian- and Alaska Native-owned businesses accounted for 10.0 percent of businesses in Alaska, 6.3 percent in Oklahoma and 5.3 percent in New Mexico.
Between 1990 and 2000, income levels rose by 33 percent and the poverty rate dropped by 7 percent, with little difference between those tribes with gaming operations and those tribes without gaming. (r6)
PUBLIC SAFETY AND SECURITY
The rate of aggravated assault among American Indians and Alaska Natives is roughly twice that of the country as a whole (600.2 per 100,000 versus 323.6 per 100,000). (r7)
1 out of 10 American Indians (12 and older) become victims of violent crime annually. (r8)
In 2001 half the tribes in the lower 48 states employed at least one full-time sworn officer with general arrest powers. (r9)
About 59 percent of tribes have a tribal judicial system. (r10)
More than 25 Indian tribes govern lands that are either adjacent to borders or directly accessible by boat from the border. These tribal lands encompass over 260 miles of international borders – a distance 100 miles longer than California's border with Mexico.
ENERGY ON TRIBAL LANDS
Indian tribes boast nearly a quarter of the nation's on-shore oil and gas reserves and developable resources and one-third of the West's low-sulfur coal. Yet, in total, it represents less than five percent of current national energy production.
The Department of the Interior estimates that undeveloped reserves of coal, natural gas, and oil on tribal lands could generate nearly $1 trillion in revenues for tribes and surrounding communities.
Tribal wind and solar energy potential can provide respectively, 14 percent and 4.5 times the nation's energy needs.
HOUSING AND INFRASTRUCTURE
Native Americans are becoming homeowners at an increasing rate, 39 percent more from 1997 to 2001.
Indian Reservation Roads (IRR) comprise over 104,000 miles of public roads and are owned by the Bureau of Indian Affairs (BIA), Indian tribes, states and counties.
More than 65 percent of the system is unimproved earth and gravel, and approximately 24 percent of IRR bridges are classified as deficient.
While the number of fatal crashes in the nation declined 2.2 percent over the past 25 years, the number of fatal motor vehicle crashes per year on Indian reservations increased 52.5 percent.
FORESTRY
There are 302 forested Indian reservations which encompass 17.9 million acres of Indian forest lands – 7.7 million acres of timberlands and 10.2 million acres of woodlands.
199 reservations contain timberlands and 185 reservations contain woodlands.
EDUCATION
The number of American Indian and Alaska Native students enrolled in colleges and universities and the number of postsecondary degrees awarded has more than doubled in the past 30 years. (r11)
Only five percent of American Indians and Alaska Natives have received graduate or professional degrees, compared to 10 percent for the total population, and only nine percent of American Indians have earned bachelor's degrees compared to 19 percent for the US population. (r11)
Page References
S. Census, 2010 Census Redistricting File
S. Census, 2010 Census Redistricting File
S. Census, 2000; Energy Information Administration, Energy Use and Renewable Energy Development Potential on Indian Lands, 2000; 2006 GAO 06-189 Report , Challenges to Assessing and Improving Telecommunications For Native Americans on Tribal Lands
SAMHSA, National Survey on Drug Use and Health, 2003
S. Census, 2007 Survey of Business Owners
Kalt, J. & Taylor, J. (2005). American Indians on Reservations: A Databook of Socioeconomic Change Between the 1990 and 2000 Censuses. Cambridge, MA: Harvard Project on American Indian Economic Development.
Rennison, C. (2001). Violent Victimization and Race, 1993-98. U.S. DOJ, Bureau of Justice Statistics, March, (NCJ 176354).
2004 report, American Indians and Crime, A BJS Statistical Profile, 1992-2002
S. Department of Justice, Bureau of Justice Statistics, 2002 Census of Tribal Justice Agencies
US Department of Justice, Bureau of Justice Statistics, 2002 Census of Tribal Justice Agencies
DeVoe, J.F. and Darling-Churchill. K.E. (2008). Status and Trends in the Education of American Indians and Alaska Natives. Washington, DC: U.S. Department of Education. National Center for Education Statistics. (NCES 2008-084).