FEW is honored to bring awareness to the many resources available to enrich our members. Outreach is a primary focus of the organization through participation in activities and events on all tiers of the FEW organization. Each year, FEW donates it's time and funds to various non-profit organizations for the benefit of women, veterans, children and families of federal workers.
FEW's Outreach Program makes a difference in various activities that assist in educational programs, veterans' trainings, and events that support our members through giving opportunities.
Our Outreach Program was created to bring awareness to the many resources available to enrich our members. Programs hosted by our partners and Regions, and Chapters can give us an advantage in career enhancement tools and knowledge sharing.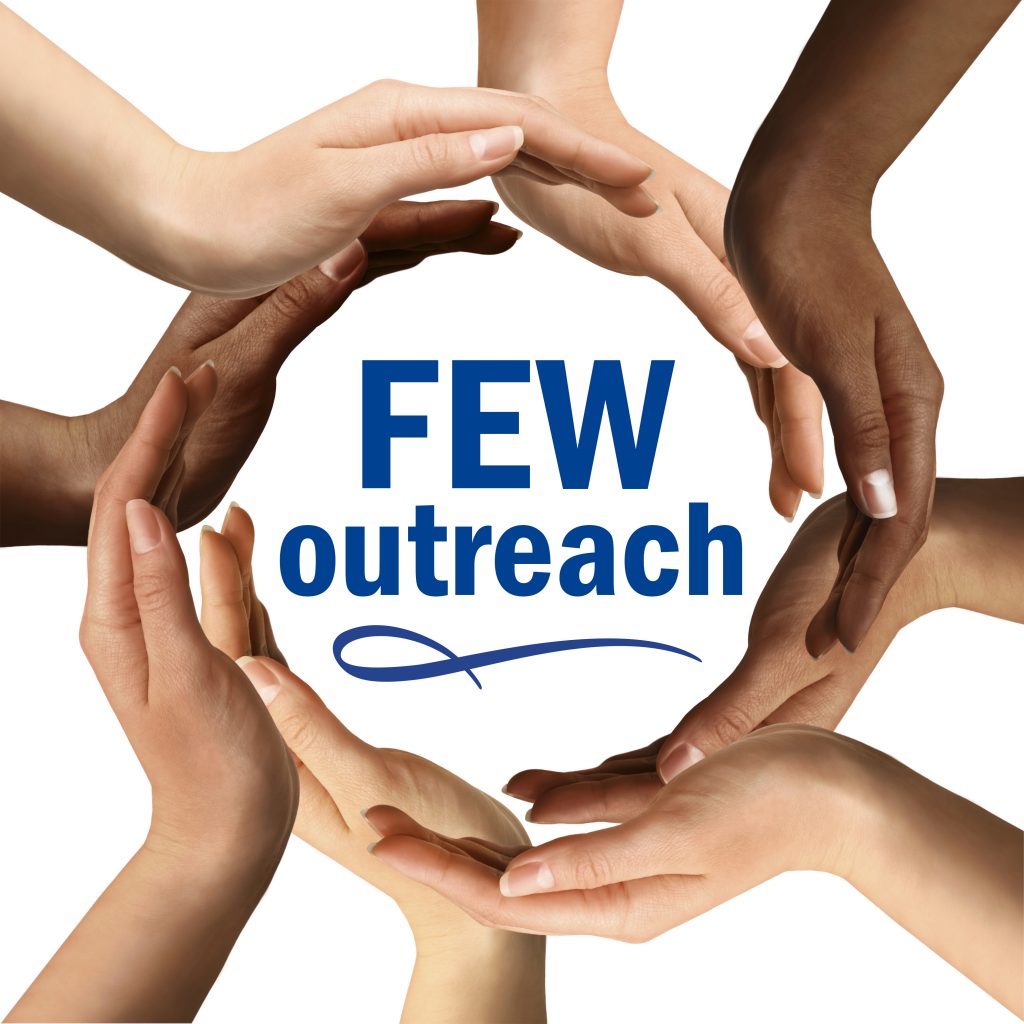 It's a great time for new beginnings! FEW wants to provide information, tips, suggestions, and ideas to help our members and chapters.
Things to Consider if your Region/Chapter is Reaching Out within your local community:
Coordinate a Women Only Home Build (reach out to Habitat for Humanity); invite other women's organizations (Two birds – one stone – Team Building and networking) (WID; FWP, FEB, the military wives club and don't forget your military sisters) (Women In Defense, Federal Women's Program, Federal Executive Board, Federal Women's Council)
Collect and make donations of supplies to a local women's shelter
Collect and make donation of supplies to local schools
Sponsor a Coat Drive – Winter is coming
Reach out to support your local VA (Veterans Administration – they are just a phone call away and waiting to hear from you)
Collect and donate books to shelters or your local VA – Read a book while there
Sponsor a "Sit in" at a local VA – Sit and talk – remember conversations before electronics took over?
Sponsor a Walking Tour "Out and About" of the area where the Vets live – some vets don't get out. Where I live there are not enough volunteers to push the vets that are in wheel chairs.
Sponsor a Decorate the "Tree" during the holiday at your local VA – bring a decoration for each Vet.
Grab your Aprons and Serve our Vets during the Holidays and don't forget to bring a wrapped gift – they would love that someone thought about them
If you reached out and it was a success for your Region or Chapter... Share it! We are all working toward the same goal, Reaching Out, Supporting and Helping!
FEW in the "Spread some Cheer to our Troops" card drive with USASOA. Christmas Cards for Our Troops. Hundreds of cards were received from FEW members, Chapters and Regions to share the joy of how grateful we are that they serve our nation in the most honorable way of giving and sacrifice.