The FEW Scholarship Programs provide an opportunity for deserving individuals to participate in the National Training Program and for members who are looking to further their academic goals. It is an option for those who might not otherwise be able to attend the NTP or reach their educational aspirations. FEW encourages each member who meet the minimum requirements to submit an application for a scholarship.
FEW offers four scholarships annually to its members and immediate family members:
The submission period for Scholarship applications is closed.
2020 Awards & Scholarship Winners
Federally Employed Women salute the 2020 Awards and Scholarship winners for their commitment to excellence and the advancement of women in training. Congratulations on demonstrating the fortitude and dedication to win an illustrious FEW Award. You did it!
SCHOLARSHIPS
NTP REGULAR SCHOLARSHIP:
Quiana Enang, Mid-Atlantic Region
COLLEGIATE SCHOLARSHIP FAMILY MEMBER:
Jenna Dufresne (daughter of Tamara Dufresne) – Great Lakes Region
Lilleana Watson (daughter of Tonya Watson) – DC Metro Region
DAISY FIELDS COLLEGIATE SCHOLARSHIP:
Michelle Thompson – Southeast Region
MILITARY MERITORIOUS SERVICE:
Lieutenant Commander Margaret Brown – United States Coast Guard
Staff Sergeant Deandre Edwards – United States Air Force
Sergeant First Class Michelle Johnson – United States Army
Lieutenant Colonel Naomi Johnson – United States Army
Lieutenant Commander Lindsay Seniuk – United States Coast Guard
Lieutenant Colonel Jocelyn Smith – United States Air Force
FEW Foundation for Education and Training – Scholarship:
Charlotte Becker – Southeast Region
Management Concepts Inc.- The Leadership Certificate Program:
Anita Gonzales-Evans – DC Metro Region
Paulena Blalock – – Mid-Continent Region
FEW Foundation for Education and Training – Grantham University Scholarship
Vicki Smith – Pacific Northwest Region
Cherelle Hines – Great Lakes Region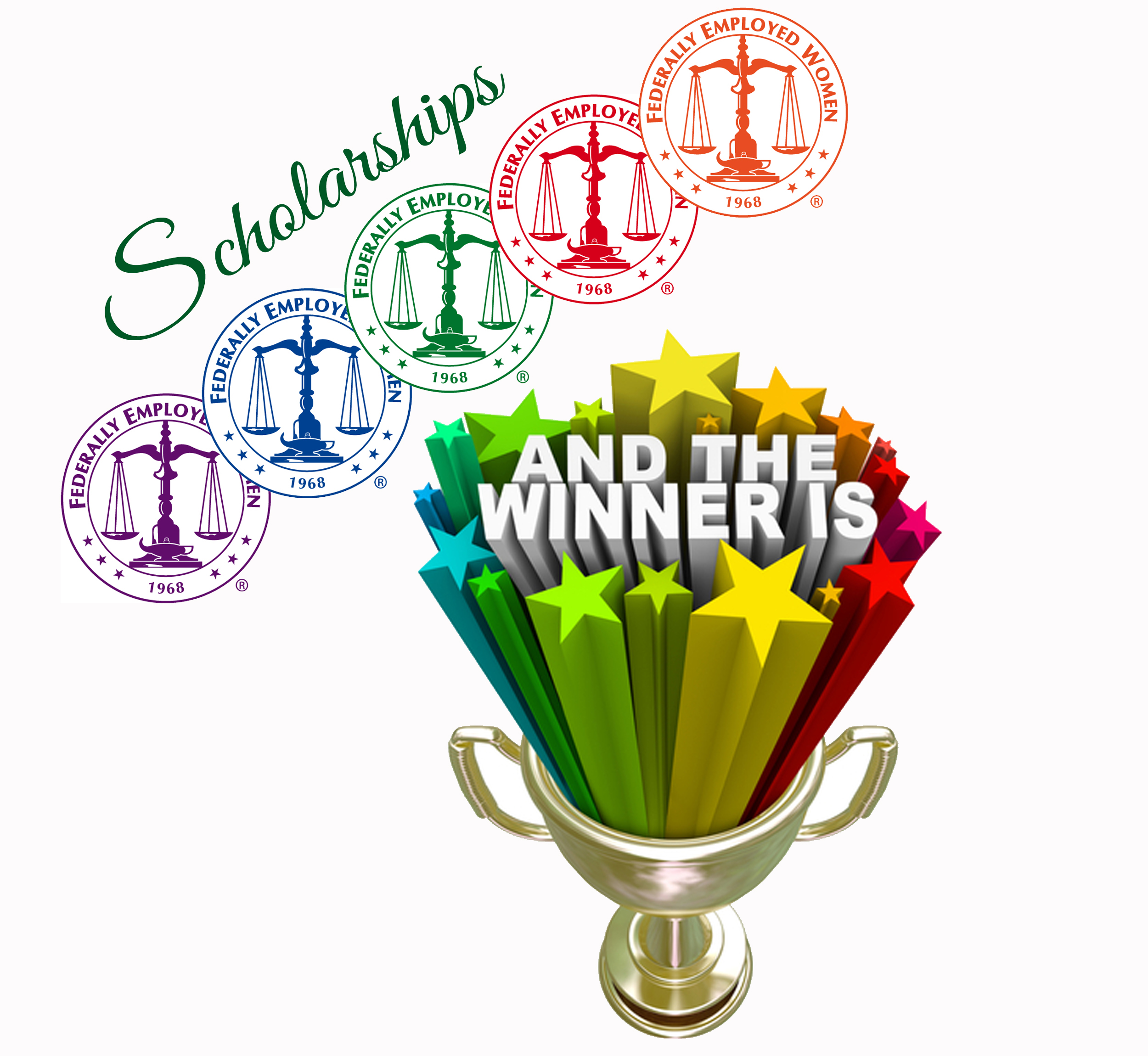 AWARDS
BARBARA BOARDMAN TENANT
Pamela Hall-Richards – DC Metro Region
ALLIE LATIMER
Linda Patrick – Mid-Atlantic Region
CHAMPION OF DIVERSITY
Dr. Ramona Armijo – Western Region
FEDERAL DEPARTMENT/AGENCY
United States Bureau of Reclamation
REGIONAL ACHIEVEMENT
DC Metro Region
PRIVATE SECTOR
Ann Vanderslice – Retirement Planning Strategies
HELEN R. DUDLEY OVERALL CHAPTER ACHIEVEMENT AWARD:
Maryland Tri-County Chapter – Mid-Atlantic Region
CHAPTER ACHIEVEMENT AWARDS:
NEWSLETTER: Derby City Chapter – Southeast Region
BEST PROGRAMS: Derby City Chapter – Southeast Region
FUNDRAISER: High Plains Chapter – Rocky Mountain Region
MEMBERSHIP: North Alabama Chapter – Southeast Region
SPECIAL PROJECT: Central Arkansas Chapter – Southwest Region
SPECIAL EMPHASIS: Southern Gold Coast Chapter – Western Region
FEW PRESIDENT AWARDS:
Jeri Peterson – Rocky Mountain Region
Connie Coleman-Lacadie – Pacific Northwest Region
Gloria Sherman – Mid-Continent Region
NATIONAL UNSUNG SHERO AWARD:
Shannon Mahan – Rocky Mountain Region