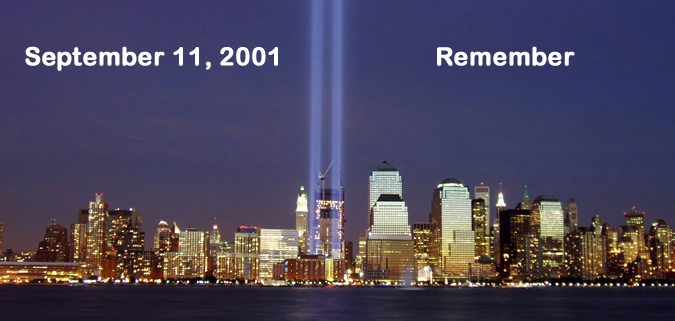 Seventeen years ago, on September 11th, the world changed.
Across the country everything stopped. We watched in horror as tons of concrete and steel crashed into the streets of New York City and the Pentagon burned. In the skies over Pennsylvania, the passengers of flight 93 took action to take back control of the plane from the hijackers.
As we pause to remember the events of that day, let us also remember the heroism of those who gave their lives so others might live, the bravery of those who served in the years after to continue recovery efforts, and those whose lives have been impacted.  Let us also remember to cherish the freedoms we have and continue to honor those who fight to keep us free!