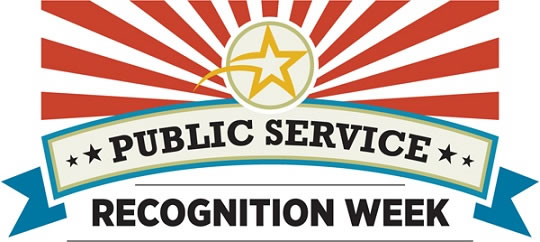 During Public Service Recognition Week, I want to express my gratitude to all of Federally Employed Women's (FEW) civil servants; it's because of you and all of your efforts that keeps our Government functioning and the United States a great nation.
The Public Service Recognition Week (PSRW) has been celebrated in May since 1985, organized by the Public Employees Roundtable and its member organizations to honor the men and women who serve our nation as federal, state, county and local government employees. FEW is a proud member of this organization and supports its mission to promote government employment and careers, educate Americans about the value of public servants and the services they provide, and recognize excellence in public service and promote the spirit of public service.
In 2013, as Executive Vice President, I had the opportunity to share my story of "Why I Serve," so I encourage you to participate in your organizations' PSRW ceremonies and events, or by sharing stories of excellence in public service. Help PSRW spread the word by using #PSRW and join in on the conversation on their Twitter chat series, send an eCard or post a White Board photo on Facebook or Instagram.