Posted by Management Concepts on May 4, 2016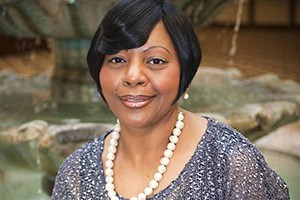 This Public Service Recognition Week (PSRW), we are especially proud to highlight out latest Federal Spotlight.
Michelle A. Crockett, serves as the Acting Director of the Civil Rights Office at the National Oceanic and Atmospheric Administration (NOAA). Here's our Federal Spotlight with Michelle Crockett:
Moderator: How long have you been in Federal Service and what is your main responsibility in your role today?
MC: As Acting Director, Civil Rights Office, at the National Oceanic and Atmospheric Administration (NOAA), I serve as the principal advisor on all matters of Civil Rights and Equal Employment Opportunity (EEO). I am responsible for developing, directing, and coordinating organizational programs, policies, and activities to ensure the accomplishment of EEO and civil rights responsibilities, and evaluating the implementation of these actions. Most importantly, I am responsible for administering efforts to support and explore activities that promote, recognize, and value diversity in the workforce.
My life has been shaped from experiences I had growing up in the small southern town of LaGrange, GA. My parents instilled in me the importance of a strong work ethic and education, cultivated in a faith-centered home. My parents experienced discrimination and they were always aware of its existence, but they would never allow me to use it as an excuse for not working hard to achieve success. My father's favorite quote was, "hard work is its own reward" and I have to agree that these words have served as the catalysis for my success. I received my bachelor's degree in Business Administration from Georgia Southwestern University and my Certification in Equal Employment Opportunities Studies from the School of Industrial and Labor Relations, Cornell University.
I began my Federal career within the Department of Defense, Defense Commissary Agency as an Accounting Specialist, but my true passion for equal rights and opportunities lead me to my position here at NOAA. It may sound like a cliché, but I truly love my job. No two days are the same and every day I have the ability to foster and generate a greater awareness for organizational diversity. People are diverse in many ways. We all have a number of differences that offer substantial opportunities and possibilities to make organizations successful and our world a better place. When we accept our differences and learn to work with them, we enrich our lives and improve the creativity and productivity of the organization. Hence, when we are able to fully embrace and implement an effective diversity strategy whereby everyone feels validated, the need for enforcement policies are diminished.
Moderator: What is one of your biggest achievements?
MC: Beyond fostering diversity, my job also allows me to support employee affinity groups and non-profit professional organizations that seek to eliminate barriers for members of underrepresented groups in the Federal workplace. One such group is Federally Employed Women (FEW). FEW is a 46 year old grassroots organization with a mission to end sex and gender discrimination, to encourage diversity for inclusion and equity in the workplace, and to advance the professional growth of women in Federal service.
In 2012, I was elected as FEW's 22nd National President and I was re-elected on May 2014 to serve a second term.
Moderator: What keeps you motivated and passionate to stay in the public sector?
MC: My work for FEW fuels my passion to advocate for women's rights to ensure we have equal access to training and career opportunities, awards and promotions, and enhance the percentage of women in senior level positions.
Training is one of the cornerstones of our organization and we will be hosting our 47th National Training Program (NTP) on July 11-14, 2016 in Dallas, Texas at the Hilton Anatole. The NTP provides a premier training experience for all governmental affiliations. The workshops and presenters provide essential skills to build successful careers and opportunities for advancement. The 47th annual NTP will be jam-packed with information focused on educating, networking, and inspiring day-to-day career advantages and new abilities.
Moderator: What advice would you share with young people on entering government?
MC: The advice that I would offer young people entering government is to not limit yourself; fully explore and take advantage of the endless opportunities. Hard work is its own reward and the benefits derived from serving your country are priceless.