FEW Foundation
The FEW Foundation for Education and Training (FEW Foundation) is a 501(c)(3) tax-exempt charity focused on helping women enhance their careers through education and training. It is the charitable arm of FEW and was established in 2005.
Vision
The vision of the Foundation is to empower career advancement and leadership opportunities through education and training opportunities.

Mission
The Foundation plays a supportive role to equip members to succeed, such as enhancing FEW members' career advancement through education and training, and providing opportunities for professional growth through leadership development, education, mentoring, and networking.
FEW Foundation Training Partnerships
Ed2Go
The FEW Foundation partners with Ed2Go. Ed2Go offers a wide range of highly interactive courses that you can take entirely over the Internet! All of the Ed2Go courses are led by instructors who are experts in the field of study and are nationally known authors. The online courses are affordable, fun, fast, convenient, and geared just for you. Ed2Go classes include over 300 instructor-led online courses, such as Project Management, Computer Skills, IT Certification, Leadership, Healthcare certifications, and many more. Visit http://www.ed2go.com/fewed/ to register for a class and enhance your career through online education!
The FEW Foundation provides training, professional development, and academic scholarships to members and their immediate family (including spouses and dependent children). We also offer information and assistance through participation in career and education fairs, plus other regional and national outreach efforts.
The Foundation offers a Past President's Scholarship at FEW's National Training Program (NTP) in July. The Scholarship covers the registration cost.
We invite you to make a tax-deductible donation to the Past President's Scholarship in support of the FEW Foundation and members. You may email the FEW Foundation's Treasurer Suzi Inman at JSinman554@gmail.com for more information.
Grantham University Scholarship

Federally Employed Women's (FEW) Foundation for Education and Training continues to partner with Grantham University to award three (3) scholarships annually at the FEW's National Training Program or National Event. The Foundation is extremely honored to participate in this career-enhancing opportunity for training FEW members, their spouse, and/or their dependent children (no age dependencies requirements). Up to three (3) deserving applicants will win a Grantham University Scholarship and formally announced at the FEW National Awards Program. 


Grantham University provides scholarships to deserving recipients in the on-line certificate program of choice; such as, business leadership, human resources, skilled nursing, cyber security, or project management. Visit www.Grantham.edu to view a complete list of online certificate programs. If a certificate is not offered in the recipient's chosen career field, the recipient can elect to receive a $5,000 scholarship to pursue another on-line course toward their degree. Both programs include resource fees and books.
Knowing that everyone can't be a scholarship winner, Grantham University offers a discounted rate of $250 per credit hour to every FEW member, their spouse, and/or their dependent children. This is a great way for the entire family to enrich themselves through education.
Go to www.fewfoundation.org for updated information about this Grantham University Scholarship Program, including access to the online application forms. The Scholarship Program opens in the spring, around March 15. All application packets must be submitted electronically to the FEW Foundation Scholarship Team at FEWFETScholarship@gmail.com (note that this email title is case sensitive). Questions may be directed to the FEW Foundation Scholarship Chair, Ann Garber.
Good luck on your application!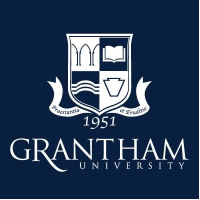 Contact the FEW Foundation President, Cindy Higgins, with any questions and requests for additional information at fewfoundation@few.org.