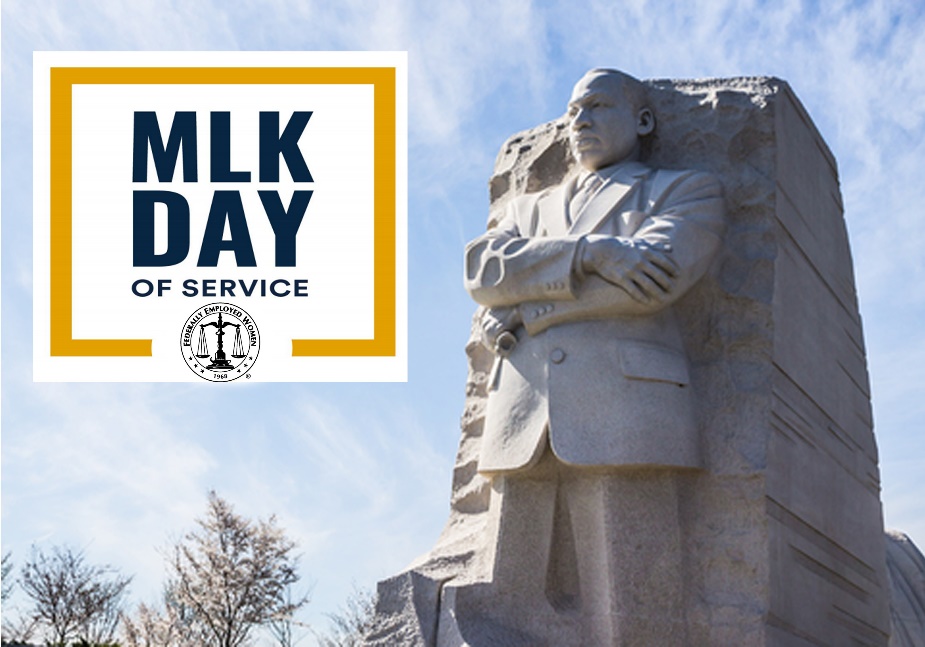 Can you believe it is 2021 and our nation is still dealing with the pandemic and social justice for equality of people? It is just the first month of the year and so much has already happened. Now more than ever our nation deserves a day of calmness, civility and peace. We need "A Day of Service" for every American. In honor of the late Civil Rights leader's, Dr. Martin Luther King Jr., his life and legacy, join FEW as we celebrate the Martin Luther King Jr. national holiday or MLK Day. We honor his commitment to justice, equality and inclusion. His life exemplifies how we should conduct ourselves in a world of discourse and disagreements, how we should reflect on the best of ourselves through a worthy and healthy life of purpose.
MLK Day is the only federal holiday designated as "a national day of service" to encourage all us to volunteer to improve our communities. We believe it is time to begin the work of service for the good of others as we are united in making MLK Day "a day on, not a day off."
Although this year is unlike any other; FEW still want you to know that your safety is our priority and due to the COVID-19, FEW National would like to join forces and give the gift of training and education to our fellow members this year. In the spirit of Martin Luther King Jr. our goal is to support his belief in education through donating to the FEW Foundation. We want to demonstrate intelligence plus character. As Dr. King has stated, "The function of education is to teach one to think intensively and to think critically. Intelligence plus character – that is the goal of true education." So, just like him, let's honor him by ensuring we do all what we can to educate and build strong character by making a small investment to the FEW Foundation. It doesn't matter the amount and all donations are tax-deductible. We all can easily donate to this worthy cause by visiting www.fewfoundation.org.
Not only will you help members, but you can drive out darkness. "Darkness cannot drive out darkness; only light can do that. Hate cannot drive out hate; only love can do that." Martin Luther King, Jr.