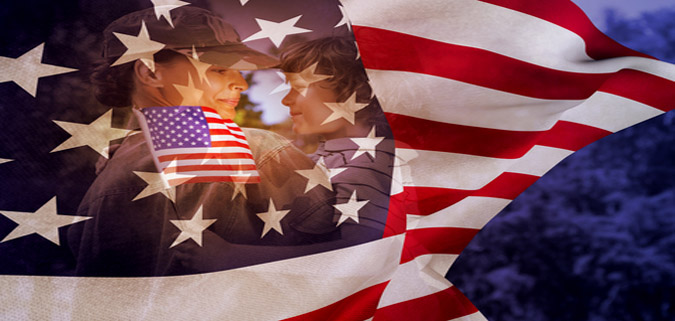 In honor of the millions of veterans who have served our nation with honor, dignity and pride; for all of the sacrifices you've made for a grateful nation and for the assurances of safety we live each day because you are there, Federally Employed Women salute you and say "Thank you." 
Veterans Day is a national holiday held on the anniversary of the end of World War I, on November 11, to honor the men and women who have served in the U.S. Armed Forces. The military has five branches. In simple terms, the U.S. Armed Forces are made up of the five-armed service branches: Air Force, Army, Coast Guard, Marine Corps, and Navy. Veterans Day replaced Armistice Day in 1954. This holiday is important to all of us, and FEW proudly celebrate with you and your families. We thank all veterans for protecting our freedom and our way of life in what we believe to be the greatest land.
This holiday is a celebration to honor America's veterans for their patriotism, love of country, and willingness to serve and sacrifice for the common good.