We fought too hard for you not to vote now. Join in as FEW commemorates the 19th Amendment.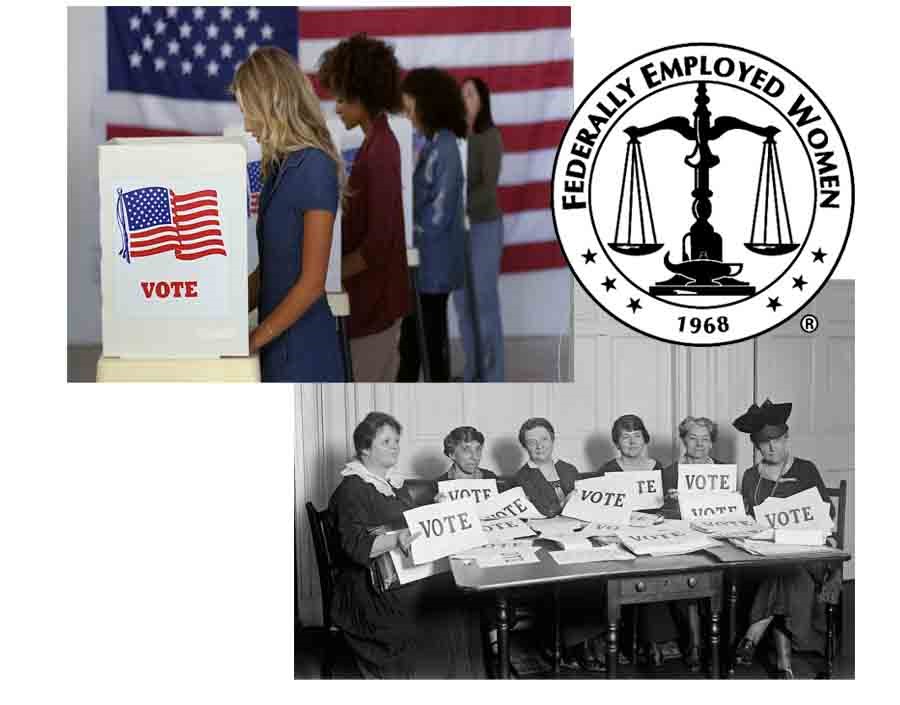 FEW declared at the beginning of the year 2020 that this would be a year of focus and relevance for women.  As we achieve great feats, conquered new milestones; we also pay tribute to the vision and bravery of American women everywhere who fought for equal rights and the right to vote in the face of oppression and terror. FEW now joins the commemorative efforts of a momentous occasion in our history as a nation – the 100th anniversary of the passage of the 19th Amendment, guaranteeing and protecting women's constitutional right to vote.  As we approach the centennial anniversary of the 19th Amendment; we are reminded of the hard-fought battle and privilege for women to cast a ballot. The 19th Amendment was first introduced in 1878 and passed in August 19,1920. We are also reminded that in 1971, the U.S. Congress designated August 26 as Women's Equality Day. 
This historic centennial anniversary offers an unparalleled opportunity to commemorate a milestone of democracy and the seriousness of this responsibility we have today as we approach the upcoming election and the passage of the Equal Right Amendment. Equal will never be equal until we all have the opportunity to take part in the process. I invite you to join us this month as FEW remembers the purpose of the Women's Suffrage Movement being the first signs of equality and full citizenship for every woman. On Election Day in 1920, millions of American women exercised their right for the first time after a century-long fight for the privilege to vote. Now, as we celebrate 100 years later and approach the next election, we uplift the leaders of this campaign. Women like Susan B. Anthony, Alice Paul, Elizabeth Cady Stanton, Lucy Stone, and Ida B. Wells did not always agree with one another, but each was committed to the enfranchisement of all American women, and so is FEW.
FEW commemorates the centennial anniversary of the passage of the 19th Amendment and Women's Equality Day in the month of August. It is up to all of us to ensure that greater justice throughout the nation extends to all communities and all people.