"People often ask me at this age, "Who am I passing the torch to?" First of all, I'm not giving up my torch, thank you!  I'm using my torch to light other people's torches … If we each have a torch, there's a lot more light."   – Gloria Steinem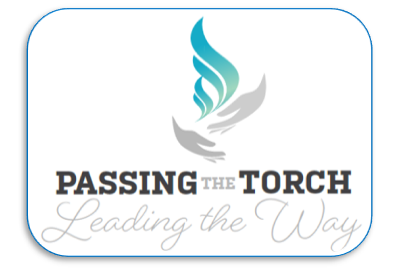 As we reach this historic milestone in our nation's history, I am excited to offer you this personal invitation to register for the Virtual Leadership Summit (VLS).  Federally Employed Women (FEW) is the organization of choice in leadership, equity and diversity for government employees.  While the COVID-19 pandemic has hit an alarming milestone, FEW is still here working to connect, inform and inspire you through training and growth for advancement in your career.   We offer this unique opportunity to invest in yourself.  Take time to view our catalog and register for our premier training as we begin "Passing the Torch and Leading the Way."
As safety is our priority, so is training!
That is why FEW has made this training program about "Passing the Torch and Leading the Way."  We are preparing a 100% online training event.  The VLS is a full-week of over 100 professional development training courses with no per diem cost and no travel dollars to you.  It is all about training in the safety of your personal location.   No other program can compare to this highly skill-based content and instructor-led training to meet the purpose of our mission.
The National Board of Directors and I are enthused and excited to share several after-hour internal programs that you will have an opportunity to witness.  First, join us for our annual Membership Meeting and hear from the Board of Directors as they present their closing 2018 – 2020 term of office report and share the variety of activities and events to sustain the mission of FEW.   Second, we will present our sensational 2020 Annual Awards Program celebrating the achievements of our FEW Chapters, Regions and Military awards and scholarship winners.  Third, FEW will officially commemorate the centennial anniversary of the Passage of the 19th Amendment granting women the right to vote with our keynote speaker, Ms. Anna Laymon, Executive Director of the Women's Suffrage Centennial Commission (WSCC).  She will discuss the great milestone of the suffrage movement 100 years ago and their work to pass the torch by winning the right for women to vote, so we can lead the way through our voice.  Finally, join us for the Installation Program of the 2020–2022 National Board of Directors as they share their goals towards the mission and advancement of women in the government.
The VLS will be transformational for attendees who participate.   We can only benefit from successful leaders when they take the time to light your torch to add greater contributions in diversity, equity and inclusion.  Training is never an option; it's mandatory to stay on top of the ever changing demands of the workforce.  Join us for the VLS and establish new skills within yourself.  Visit www.few.org to register.
You won't want to miss this opportunity.