Our nation has changed because of COVID-19 (a.k.a. Coronavirus) and Federally Employed Women (FEW) stand in solidarity.  STAY HOME.
Source: Johns Hopkins University. Last updated 23 Mar 8:48am EST
As our nation shuts down and takes the ultimate precautionary measures to tackle COVID-19 (Coronavirus) we must stand strong and stand together.  Our day-to-day lives have changed but united we will survive victoriously.  There is a future for Federally Employed Women (FEW) and our nation.  Our priority must be the well-being of each other.  I ask that we all do our part to take aggressive and significant action to respond to the public health and economic crisis caused by the Coronavirus pandemic.
This is a dangerous time and FEW is very concerned about the health and wellness of our members, supporters, partners and friends.  As the coronavirus spreads and drastically affects our lives and daily routines, FEW will continue to adhere to the guidance of local and national health authorities, as well as the World Health Organization.  While we are all concerned, we are also optimistic. I want you to know that as of today, the 51st National Training Program (NTP) slated for July 20-24, 2020, in Orlando, Florida, will proceed as planned.  We believe our country will get through this time and we are on board to take every safety precaution as we move forward.  Stay tuned as we provide you with up-to-date status on the activities of FEW programming via all media platforms and our website.
As we do our part to help slow the spread of COVID-19, we will continue to work for the advancement of women and help make the dream of the hundreds of NTP attendees possible through professional training and development.  The only way we can continue is for everyone to be responsible by practicing healthy habits; adhering to travel restrictions; and implementing social distancing.
Here are some additional tips as we fight COVID-19 together:
IMPORTANT ANNOUNCEMENT – CORONAVIRUS
If you have a runny nose and sputum, you have a common cold.
Coronavirus pneumonia is a dry cough with no runny nose.
This new virus is not heat-resistant and will be killed by a temperature of just 26/27 degrees. It hates the sun.
If someone with it sneezes, it takes about 10 feet before it drops to the ground and is no longer airborne.
If it drops on a metal surface it will live for at least 12 hours – so if you come into contact with any metal surface – wash your hands as soon as you can with a bacterial soap.
On fabric it can survive for 6-12 hours. Normal laundry detergent will kill it.
Drinking warm water is effective for all viruses. Try not to drink liquids with ice.
Wash your hands frequently as the virus can only live on your hands for 5-10 minutes, but – a lot can happen during that time – you can rub your eyes, touch your face unwittingly and so on.
You should also gargle as a prevention. A simple solution of salt in warm water will suffice.
Can't emphasis enough – drink plenty of water!
THE SYMPTOMS
It will first infect the throat, so you'll have a sore throat lasting 3-4 days
The virus then blends into a nasal fluid that enters the trachea and then the lungs, causing pneumonia. This takes about 5-6 days further.
With the pneumonia comes high fever and difficulty in breathing.
The nasal congestion is not like the normal kind. You feel like you're drowning. It's imperative you then seek immediate attention.
Some suffer from high fever, others do not.  If you are concerned seek medical attention immediately.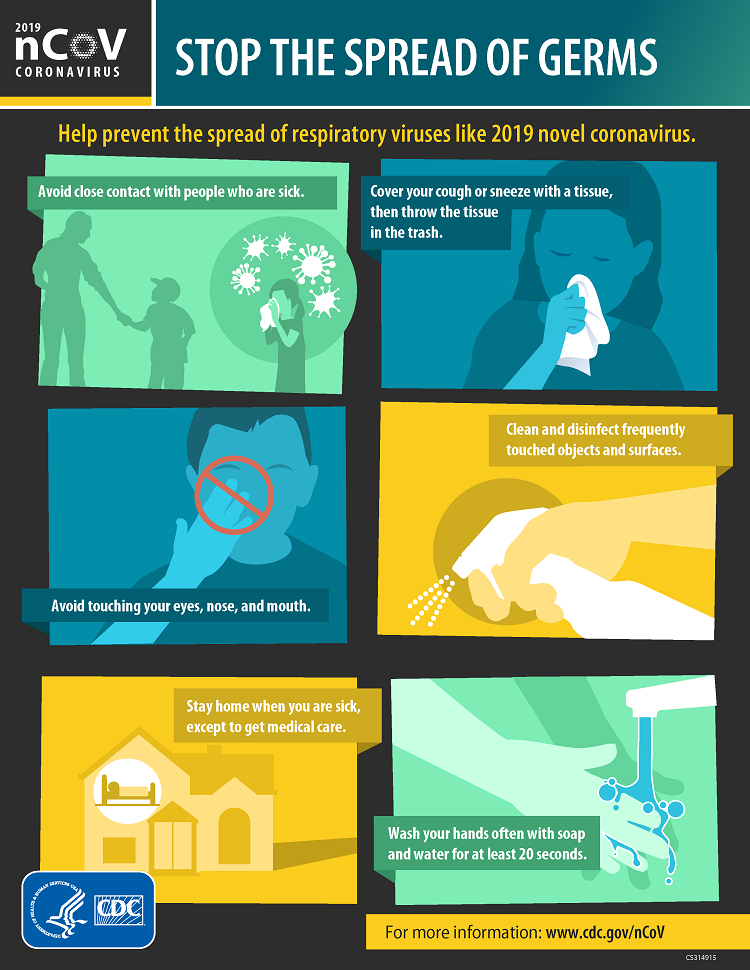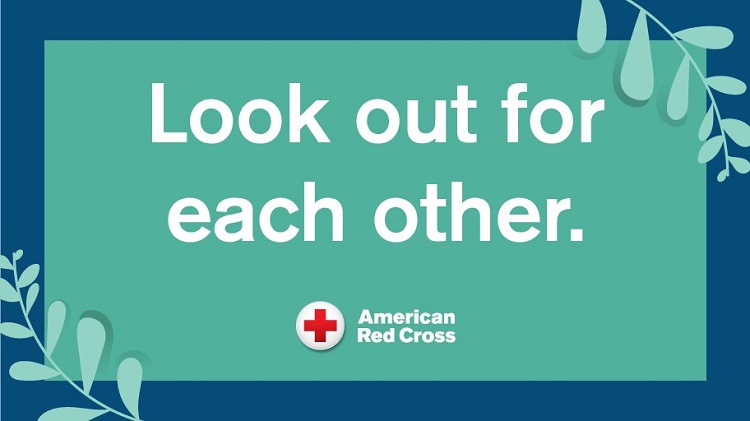 The only way we can continue "Soaring to New Heights" is together.   FEW will do its part in providing a secure and safe environment, now we challenge you to do the same.