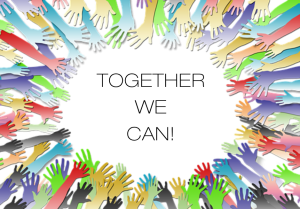 During the months of September and October there are numerous topics of significance on which we can reflect.  Beginning with Labor Day, where we all are provided a short respite from our work, we celebrate the worker.
The US Department of Labor comments on Labor Day:
"The vital force of labor added materially to the highest standard of living and the greatest production the world has ever known and has brought us closer to the realization of our traditional ideals of economic and political democracy. It is appropriate, therefore, that the nation pays tribute on Labor Day to the creator of so much of the nation's strength, freedom, and leadership – the American worker."
On September 11, 2001, 19 militants associated with the Islamic extremist group al-Qaida hijacked four airplanes and carried out suicide attacks against targets in the United States. FEW shall never forget the sacrifice, the sense of a united community and the brotherhood.  9/11 will always be a day to remember our purpose as public servants to our country.  It is a day we reflect on how we as public servants place the interest of the country before our own and provide the very best support we can to the communities in which we serve.
In October we are reminded there are two subjects of enormous import: breast cancer awareness and domestic violence.
Breast Cancer Awareness month is observed in many countries in October. The purpose is to increase attention and support for the awareness, early detection and treatment of breast cancer, the most common cancer in women world-wide. There are over 1.3 million new cases worldwide per year and close to half a million deaths from this disease.
Early detection is the cornerstone of breast cancer control. When detected early and when adequate diagnosis and treatment are available, there is a good chance of a cure. If detected late, chances for cure diminish.
In this month of October, be aware of your risk factors and schedule your mammogram!
Just as we continue to fight to find a cure for breast cancer, we must also battle domestic violence.  The cost of domestic abuse is great and impacts the entire nation. Medical costs, criminal justice costs, lost earnings add up in addition to the costs of pain, suffering and lost quality of life. Domestic violence is violence or other abuse by one person against another in a domestic setting, such as in marriage or cohabitation. It may be termed intimate partner violence when committed by a spouse or partner in an intimate relationship against the other spouse or partner, and can take place in heterosexual or same-sex relationships, or between former spouses or partners. Domestic violence can also involve violence against children, parents, or the elderly. It takes a number of forms, including physical, verbal, emotional, economic, religious, reproductive, and sexual abuse, which can range from subtle, coercive forms to marital rape and to violent physical abuse such as choking, beating, female genital mutilation, and acid throwing that results in disfigurement or death.   Domestic murders include stoning, bride burning, honor killings, and dowry deaths. Between a quarter and half of domestic violence victims report that they lost a job at least in part due to domestic violence. (National Network to End Domestic Violence)
We all must come together and continue to fight for the rights of the American worker, to fight against those who strive to undermine our country and its beliefs, to fight for a breast cancer cure, and to fight for an end to domestic violence.  Together we can!