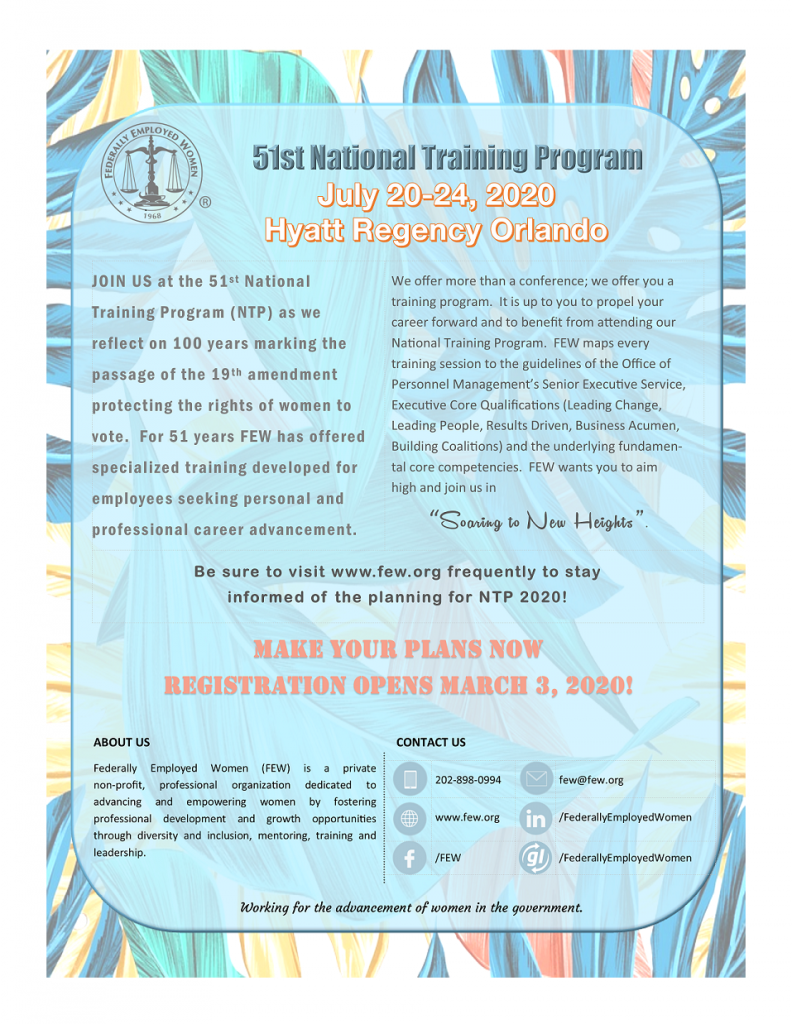 SAVE THE DATE!!!!!!
JULY 20-24, 2020
Federally Employed Women invites you to the 51st Annual Training Program (NTP) in Orlando, Florida at the Hyatt Regency Orlando, on July 20-24, 2020.
No matter where you are in your career, member or non-member, FEW's NTP is the perfect place to gain the essential knowledge and skills to take you the next step up the ladder. Attendees can expect to participate in a variety of educational formats all planned to deliver an optimal training experience. Courses target entry-level employees as well as senior decision- and policy-makers in the civilian and military arenas, and the private sector. We are honored to invite all federal, private and public employees, including military personnel, to attend.
Key EARLY registration dates:
February 19, 2020 – Diamond Lifetime Members
February 25, 2020 – Lifetime Members
March 3, 2020 – Members
Periodically visit our NTP webpage at https://www.few.org/training-education/national-training-program/ to obtain more information on this stellar training opportunity. We will be continually updating information regarding hotel registration, course selections, and special events, just to name a few, so keep checking in for updates.
Looking forward to training with you!